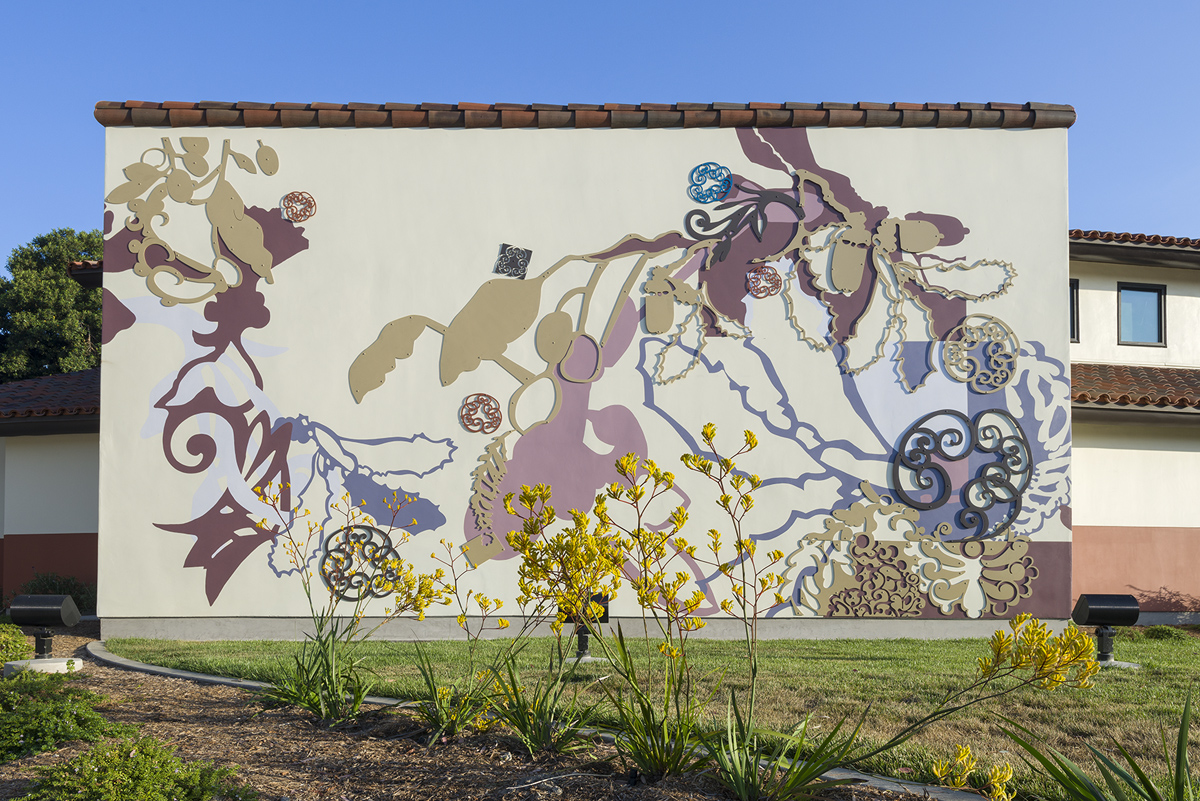 Mara Lonner lives and works in Los Angeles and received her BFA and MFA from the California Institute for the Arts (CalArts). She works with a variety of mediums and genres to blur the conventional distinction between organic and geometric worlds. Recent work interweaves ruins, architectural ornaments and botanical forms, focusing on the beautiful tenacity of nature. 
She is a Continuing Lecturer at University of California, Irvine and has also taught at CalArts and Long Beach City College. She was twice awarded the Durfee Foundation ARC Grant and received a California Arts Council Grant.
Recent exhibitions include: Jancar Gallery, Los Angeles, CA; Cue Art Foundation, New York; LAXART, Culver City, CA; and large scale wall works for the Hagga Gallery in Descanso Gardens, La Cañada Flintridge, CA, and collaborations with Kim Schoenstadt, for the Urban Institute of Contemporary Art, Grand Rapids, Michigan and the Los Angeles International Airport. She is currently working on two permanent public art projects. The first, commissioned by the Los Angeles County Arts Commission, is for San Angelo Park's community center in La Puente, California. The second, in collaboration with Kim Schoenstadt and for the Los Angeles Department of Cultural Affairs, is for a new Intergenerational Center in the San Fernando Valley. Both are slated for completion in 2014.