Visiting Artist Film Screening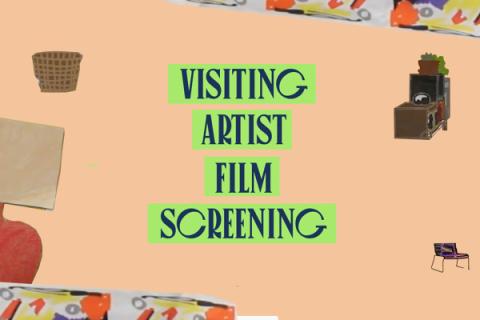 Visiting Artist Film Screening
June 3, 2020
1:00 p.m.
Zoom link here
Visiting artists Natalie Delgadillo, Sacha Naschinski, Vickie Uyeda, Jose Martin, James Basilio, Mary Ann Lopez and Jordan Miller will be screening their work, exploring world building, appropriated imagery, parody, experimental animation and densely layered drawing practices.
The screening will be followed by a Q&A with the artists.
Natalie Delgadillo describes her work as "... about storytelling about Ariel the world's smartest mermaid however smarter than Sherlock Homes, Albert Einstein, & Bill Nye the Science Guy and adventure of Space Mountain during Meet The Feebles movie in 1989 when Kermit The Frog went to outer space until he got lots of pimples during Christmas Day." 
Vickie Uyeda's work investigates line, color, form and representation. Uyeda's animations are hand drawn which she voices over. Her characters are pulled from pop culture or are historical figures. Uyeda has been working for over 20 years, and has recently shown at The Main Museum in 2019.
Sacha Naschinski is an interdisciplinary artist. Her video work is a reimagining of the Lost in Space series.
Jose Martin, Mary Anne Lopez, Jordan Miller and James Basilio, each with individual creative practices also work collaboratively to create moving images more specifically recreating an episode of Home Improvement.  
The visiting artists work out of a progressive art studio, ECF Art Centers which provides access to studio space, ceramic, printmaking and wood working equipment along with mentors and gallery representation. 
This event is made possible by the UCI Medical Humanities Grant, and is curated by graduate student Eugenia Barbuc.