Trevor School Open House 2016
Trevor School Open House
October 27, 2016
5:30 pm - 8:00 pm
All Arts Campus
Celebrate the Arts and Trevor School with our annual open house! The event is a rich palette of performances which showcase the talents of our students and faculty. Art exhibitions, musical concerts, dance performances, dress rehearsals and more take place in various Trevor School venues. Get a behind the scenes look at the productions as you tour practice and performance spaces. Join us for an evening of food and festivities throughout our Arts campus! This event is open to all our season patrons as well as the general public.
Free admission. Public is welcome.
Full Schedule
5:30-6:00 pm: Limon Repertory, Dance Studio 128 (DS 128)
5:30-6:30 pm: Hip Hop, Dance Studio 128 (DS 128)
5:30-8:00 pm: Open Art Galleries – Beall Center for Art + Technology, Contemporary Art Center Gallery, Room Gallery, University Art Gallery
Open Art Studios – Contemporary Art Center, 4th Floor; Arts, Culture and Technology Building, 2nd and 3rd Floor
Music in Motion – Telepresence Studio, Contemporary Arts Center Room 1102
Arts Plaza Stage – Bare Bones Dance Theater, Improv Revolution (iRev), Uniting Voices, UCI Bluegrass Duo, B-Boys Anonymous
Alumni Open Reception, Contemporary Arts Center Plaza
Jason Jones Trio, Contemporary Arts Center Plaza
6:30-7:30 pm: "New Slate" Dance Rehearsal, Dance Studio 128 (DS 128)
6:30-8:00 pm: Parade Theater Rehearsal, Claire Trevor Theatre;
Our Class Theater Rehearsal, PSTU 1110 (Studio 5)
7:00-8:00 pm: UCI Symphony Orchestra, Music and Media 220
Full Performance 7:00-9:00 pm: The Art of Performance in Irvine, Experimental Media and Performance Lab (xMPL)
Full Description of Events
Embodied Encounters
Curated by David Familian and Simon Penny
Beall Center for Art + Technology
In Embodied Encounters, curators David Familian and Simon Penny address art-making practices in media arts via the new language of creative cognition. Drawing upon the concepts featured in UCI's 2016 conference, "A Body of Knowledge: Embodied Cognition and the Arts," the exhibition will present artists that explore the emerging paradigms of embodied cognition.
On This Island
Solo exhibition by Rosalind Nashashibi; Curated by Allyson Unzicker
Contemporary Arts Center Gallery
The UAG is pleased to present a solo exhibition by Rosalind Nashashibi. The exhibition includes Nashashibi's latest film Electrical Gaza presented on the west coast for the first time. Filmed in Gaza in 2014, the film's nonlinear narrative investigates the dualities of life in Gaza through live footage and animation exploring the tension between reality and fiction.
After Before
By Sharon Hayes; Curated by Juli Carson
Room Gallery
The UAG is proud to present – for the second time – the inaugural exhibition of our Critical Aesthetics Program: Sharon Hayes' After Before. Originally commissioned in 2004, After Before constructs a quasi-documentary multi-channel film where two actors conduct interviews on the streets of New York City– two months prior to the US Presidential Elections – in an attempt to illuminate the state of the nation.
Jessica Chastain
Solo exhibition by Maura Brewer; Curated by Juli Carson
University Art Gallery
The UAG's Emerging Artist Series presents three filmic works by Maura Brewer each taking as its site a recent film by the actress Jessica Chastain: Zero Dark Thirty (2012), Interstellar (2014) and The Martian (2015). In all three films, Chastain plays a similar character: a high-achieving career woman dedicated to the non-romantic pursuit of a male counterpart. Brewer's installation presents Hollywood film as a site for analysis and deconstruction.
Open Studios
Contemporary Arts Center: 4th Floor
Arts, Culture and Technology: 2nd and 3rd Floor
Artists / Location
Virginia Arce / ACT 2200; Brianna Bakke / ACT 2200; Sasha Bergstrom-Katz / CAC 4067; Rachel Sher Borenstein / CAC 4063; Mariah Csepanyi / ACT 2232 & CAC 4014; Brandon Davis / CAC 4059; Kelly Donahey / CAC 4002; Yuba Dong / CAC 4010; Niloufar Emamifar / ACT 2231;  Eva Fayman / ACT 2233; Kim Garcia / ACT 2204; Erin Gordon / ACT 2200; Anna Ialeggio / CAC 4046; Miranda Javid / CAC 4006; Max Karnig / CAC 4055; Kristy Lovich / CAC 4038; Amy MacKay / ACT 2204; Ariel McCleese / CAC 4034; Ian Meares / ACT 2200; Nicolas G. Miller / CAC 4018; Maura Murnane / ACT 2235; Renée Reizman / ACT 2200; Joshua Ross / ACT 3202; Reinhart Selvik / ACT 3202; Corrie Siegel / ACT 2200; Michael Thurin / CAC 4062; Christina Tsui / ACT 2229; Kyle Welker / CAC 4022; Andrea Welton / CAC 4070
Arts Plaza Stage: 5:30-8:00 pm
Bare Bones Dance Theater
Diane Diefenderfer, Faculty Mentor
Performers: Megumi Iwama, Jessica Leyva, Rae Michaud, Molly Gray, Cayla Bauer
Bare Bones Dance Theater is a non-profit, student-run organization celebrating its 30th anniversary this year. The interactive performance, "Soup," features committee members demonstrating an entertaining improvisation exercise, which they will later invite the audience to participate by manipulating the performance through dictating what action happens next.
Improv Revolution (iRev)
Joel Veenstra, Faculty Mentor
Performers: Kelsey Gitlin, Bricia Marquez-Williams, Matthew Bourbeau, Claire Alkire, Colleen Greenhalgh, and Chloe Schneider
Improv Revolution generates creativity, comedy, and community at and around UC Irvine. Through a positive approach to improvisation, we construct opportunities for as many people as possible to engage in the creative process and to participate in community.  iRev works to develop partnerships in order to spread the good word of comedy and creativity. They strive to create smart, unifying comedy that is accessible by all.
Uniting Voices
Performers: Misty Tabora, Sara Antos, Chris Lawenko, Brie Alvarez, Jacqueline Tran, Reigan Alcaria, Jemuel Crawford, Eric Tran, Charles Brody, Caroline Tan, Ben Advincula, Bea Monserrat, Mary Latif
A multi-cultural, co-ed vocal group based in University of California, Irvine whose purpose is to create, foster, and maintain a musical community that supports each other as a whole and as individual vocalists.  They strive for dedication, hard work, and responsibility while providing an open, safe environment with which to practice, perform, and perfect vocal techniques. 
UCI Bluegrass Duo
Faculty Mentor: John Schneiderman
Performers: Harrison Moore and Nicholas Omary
From the Old Time and Appalachian tradition to the driving banjo of Earl Scruggs; The UCI Bluegrass Duo channels the foot stomping, hand clapping, and down home harmonies of bluegrass repertoire.
B-Boys Anonymous
B-Boys Anonymous was founded in 1998 as an open practice environment for freestyle dancers on campus. Originally known as the Breakdance Club at UC Irvine, BBA allowed students with common interests in dance to come together and express themselves through music and movement. The club's focus is to promote the love and knowledge of B-Boying, Popping, Locking and all other forms of freestyle dance.
Open Rehearsals
5:30-6:00 pm: Limon Repertory
Instructor: Dante Puleio, 2nd year MFA candidate
Dance Studio 128 (DS 128)
Dante works with UCI Dance majors to bring Jose Limon's production, There is a Time, to life as part of his thesis concert. This work premiered in 1957, and has stayed in the companies repertory ever since and is considered one of Limon's Masterpieces. The Limon Foundation has granted permission to the students of UCI to stage this work.
5:30-6:30 pm: Hip Hop
Instructor: Cyrian Reed
Dance Studio 128 (DS 128)
This course is designed to give students the opportunity to learn the art form of break dancing and become a part of the Hip Hop community. This class is open all students across campus with no previous experience.
Music in Motion
Designed and Directed by John Crawford
Co-Sponsored by Pacific Symphony
Telepresence Studio, Contemporary Arts Center Room 1102
Visit John Crawford's newest interactive dance project. Featuring contributions from Trevor School faculty and students, Music in Motion is a live online "video booth" where you dance to musical accompaniment along with trained performers on the screen to create artistic dance and music videos that become part of the exhibit and contribute to an online presence.
6:30-8:00 pm: Our Class
Written by Tadeusz Słobodzianek; Jane Page, Director
PSTU 1110 (Studio 5)
Our Class tells the story of a group of Polish and Jewish classmates beginning in 1925, first examining the atrocities they suffer as war breaks out in their town and anti-Semitism erupts in a series of rapes, murders, and instances of torture. As we follow the few survivors throughout the remainder of their lives, they attempt to reckon with the past, trying in retrospect to make sense of seemingly senseless events. At its core this is a universal tale of collective blame, inexplicable history, and the dangers of xenophobic group think leading to the scapegoating of entire populations.
6:30-8:00 pm: Parade
Music and Lyrics by Jason Robert Brown; Book by Alfred Uhry; Myrona DeLaney, Director; Andrew Palermo, Choreographer; Daniel Gary Busby, Music Director
Claire Trevor Theatre
Parade tells the heart-wrenching, true story of Leo Frank: a Brooklyn-raised Jewish man living in Atlanta who was wrongfully convicted of the rape and murder of his thirteen-year-old employee, Mary Phagan, in 1913. Because Frank's trial was replete with faulty testimony and lacked any clear evidence, Georgia's governor eventually commuted his sentence from death to life imprisonment. Despite this ruling, a lynch mob hanged Frank in Mary Phagan's hometown of Marietta, Georgia. The momentous case drew national attention to Anti-Semitism, and was pivotal to the founding of the Anti-Defamation League (ADL) as well as the revival of the Ku Klux Klan in the South. Parade sits at the crux of north/south, black/white, rich/poor, Jew/gentile polarities, against the evolving backdrop of the Civil (rights) War.
7:00pm-8:00 pm: UCI Symphony Orchestra: The Defiant Sixth!
Dr. Stephen Tucker, Conductor
Music and Media 220
The concert program will include: Overture to Die Fledermaus - Johann Strauss Jr.; Symphony No.  6 - Dimitri Shostakovich; Valses nobles et sentimentales - Maurice Ravel; La Valse - Maurice Ravel
Please join us on November 4, 2016 at Santa Ana High School as the UCI Symphony Orchestra and the Santa Ana High School Symphony Orchestra kick-off the 2016-17 season with special guest conductor Renee Baker. Tickets can be purchased at www.arts.uci.edu/tickets or directly through the Box Office at (949) 824-2787.
6:30-7:30 pm: New Slate
Alan Terricciano, Artistic Directors
Choreographers: Savannah and Vivian Reach (2nd Year MFA Students)
Dance Studio 128 (DS 128)
The piece, Within the Void, explores the feelings of void and emptiness. In particular, focusing on the stages of grief and the following questions: How do you return to a "normal" and functioning life after a sudden loss? How are we alone, yet together within this void? How do we break out of the void? In addition to creating the piece, the sisters will also be dancing alongside five undergraduate dance majors. Please join us for New Slate on December 1-3, 2016 in the Claire Trevor Theatre. Tickets can be purchased at www.arts.uci.edu/tickets or directly through the Box Office at (949) 824-2787.
Performance: 7:00-9:00 pm
The Art of Performance in Irvine: Fallen Fruit
Curated and Directed by Ulysses Jenkins and Deborah Oliver
Experimental Media and Performance Lab (xMPL)
Seating will be closed at 7:00pm
Fallen Fruit is a collaborative art project that began in Los Angeles in 2004 by making maps of "public fruit" – fruit that grows on or over public property. Since this time the projects have expanded to include diverse site-specific artworks that embrace public participation, temporary art installations, and social media focused actions
Live Jazz Provided by The Jason Jones Trio at the Contemporary Arts Center Plaza
Performers: Jason Jones, Devin Norris, Dylan Romaine
Stage Lighting Provided by: Joe Forehand, Lighting Supervisor
Catering Provided by: Aramark/UCI Catering
Thank You to Our Volunteers: Shannon Bicknell, Jaime DeJong, Anna Mueller, Nidhi Nayar, Amy Soukhaseum, Deb Sunday, Joey Vargas, Toby Weiner
Shuttle services will begin one hour before showtime and will meet patrons on Level Two (Mesa Road street level) of the Mesa Parking Structure, by the elevator. Advance notice is appreciated, but not required.  For additional information, please call the Arts Box Office (949) 824-2787 or email artstix@uci.edu.  (Schedules are subject to change. See posted schedule at http://www.arts.uci.edu/shuttle)
Open House 2015

Pictured:
Open Dance Studios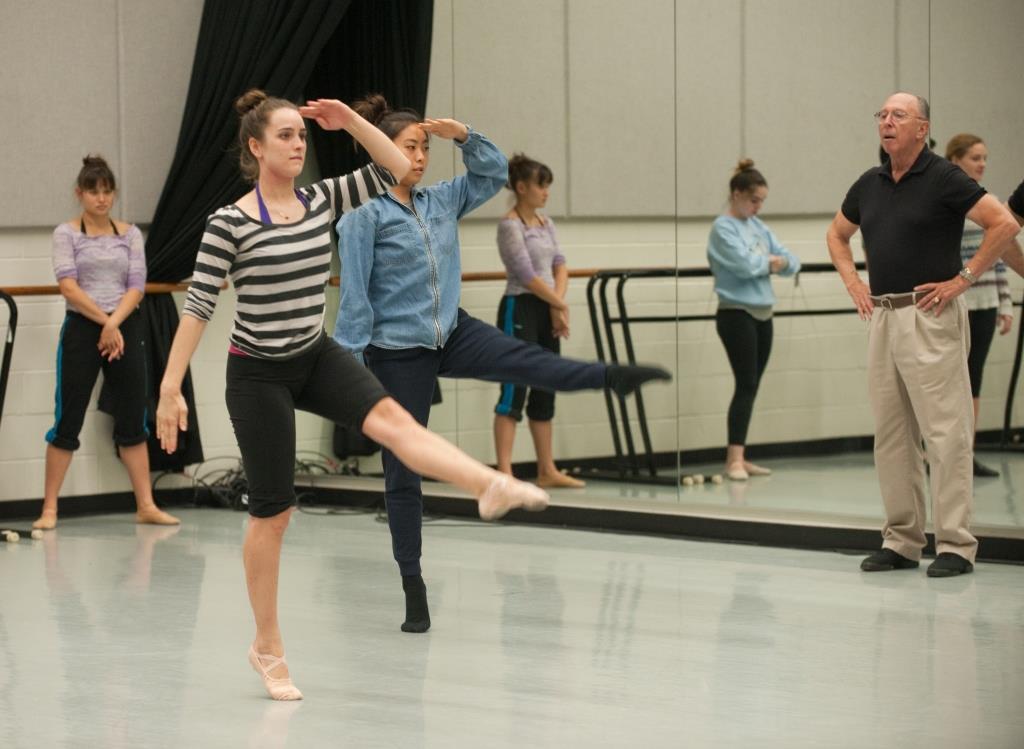 Improv Revolution (Drama)
UCI Symphony Orchestra Rehearsal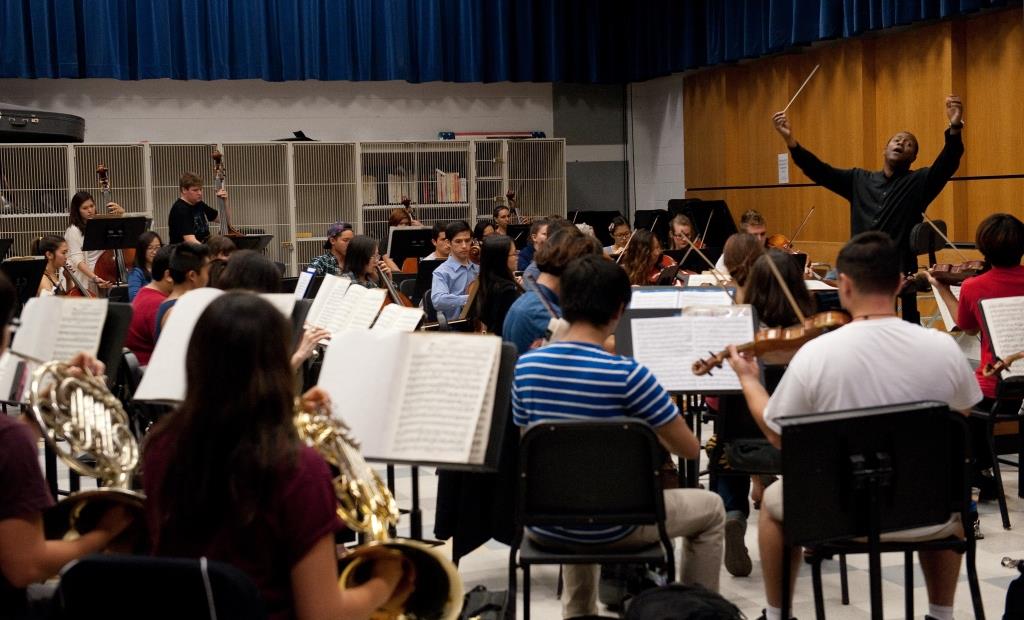 Contemporary Arts Center Gallery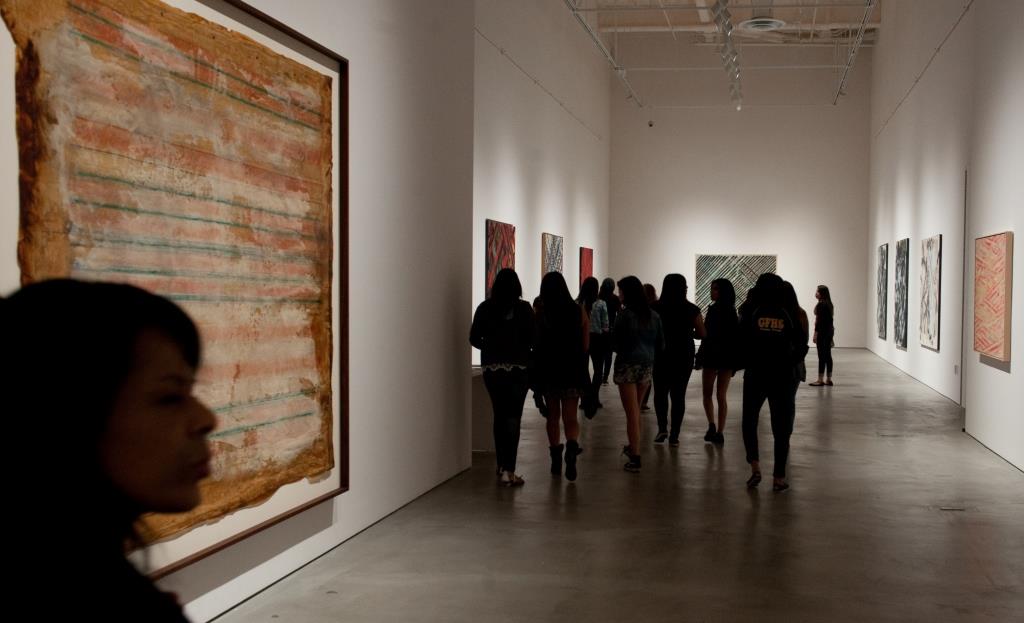 (Open House 2014, Photos by Jocelyn Lee, UCI Communications)
Dates:
October 27, 2016 - 5:30pm
October 27, 2016 - 8:00pm