Daniel Joseph Martinez Receives Cisneros Fontanals Achievement Award
Daniel Joseph Martinez Receives Cisneros Fontanals Achievement Award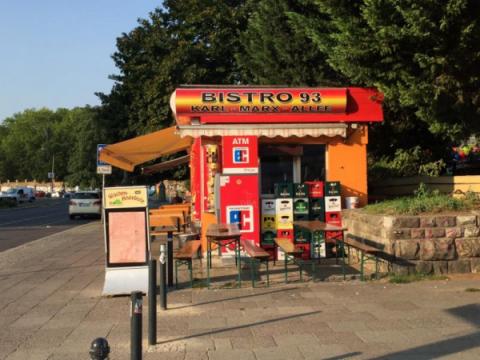 Roberts & Tilton congratulates Daniel Joseph Martinez, recipient of the Cisneros Fontanals Art Foundation's 2017 Achievement Award. The highly coveted award recognizes significant contributions by established artists representing the highest standards of creative excellence. A survey of Martinez's work, including a newly commissioned installation, will open in September 2017 at the CIFO Art Center, Miami.
Throughout his career spanning close to four decades, Daniel Joseph Martinez has engaged in an interrogation of social, political, and cultural mores through artworks that have been described as nonlinear, asymmetrical, multidimensional propositions. Operating fluidly as open source manifestations not bound by any singular category, his works take the form of text, sculpture, photography, painting, installation, robotics, performance, and public interventions to unapologetically question issues of personal and collective identity. Ongoing themes include contamination, history, surveillance, violence, nomadic power, cultural resistance, war, dissentience, and systems of symbolic exchange directed toward the precondition of politics coexisting as radical beauty; their commonality is that they all address topics of race, class and sociopolitical boundaries within contemporary American society. 
Martinez's installation for the CIFO proposes a mode of historic radicalism interpreted through images as a process of historicizing the present, reflecting on the ongoing present as past. Martinez's photographs of the Inner German border of West Berlin, taken during his time as a 2016 Berlin Prize Fellow, re-map the psychogeography of that time, and place, through the usage of the six most iconic images of German left-wing militant Ulrike Meinhof. Undertaken as a means to memorialize and complicate Meinhof and her legacy, this project looks to a number of intertwining ideas - the role of the individual vs. the role of social, the need of civil disobedience, and how and when violence is necessary - while composing a portrait of her in this landscape. Martinez's repurposed images of Meinhof stand in as a signifier of both the hope and demise of social democracy, as well as current discussions about the role of found material, photography, and sensationalism in relation to the direction of how the USA is shifting.  
"I have constructed my current art practice to respond to the inquiry: How is it possible to arrive at a mode of art making that offers freedom and autonomy to the artist? I am trying to search out and create a language of intervention appropriate to our time and to the emerging crises of the human condition in the 21st century. A language of consequence and action, a philosophical proposition of contradiction that utilizes structural confusion and schizophrenia as a form directed toward the precondition of the coexistence of politics as radical beauty." -Daniel Joseph Martinez  
 
Founded by Ella Fontanals-Cisneros in 2002, the Cisneros Fontanals Art Foundation supports and fosters cultural understanding, as well as an educational dialog among Latin American artists and global audiences.